Academy Ethos & Values
We have one goal - to enable every child to be the best that they can be...
Strong relationships within our community matter to us! We hope to develop independent and successful learners who are confident and eager to come to school each day. Our aim is to ensure that every child will leave Dogsthorpe Academy with the skills, knowledge and confidence to succeed in the next steps in their education and future lives.
We also believe that education is about more than just academic success and, as such, aim to develop the whole child by providing a broad and balanced curriculum and wide range of experiences and enrichment activities throughout the year.
We hold the view that from the moment a child enters our academy, we have a responsibility to nurture and develop her/him through both academic rigour and the building of character so that each of our pupils can be successful in their future life. We aim to ensure that pupils develop a range of attitudes and characteristics that will define them as positive individuals who are able to contribute constructively to society. Thorough our curriculum we promote inclusion and teach our pupils to challenge any discrimination towards protected groups.
We explicitly teach our pupils three core values. These values are threaded through all that we do!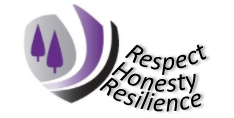 We also promote British Values across our academy. At Dogsthorpe Academy, we define British Values as;
Democracy - respect for democracy and support for participation in the democratic process
The rule of law - respect for the basis on which the law is made and applies in England
Individual liberty - support and respect for the liberties of all within the law
Mutual respect tolerance of those of different faiths and beliefs - respect for and tolerance of different faiths and religious and other beliefs
At the Dogsthorpe Academy we share the same school values and develop these through our every day academy life. They are introduced through our PSHE sessions, our curriculum, our whole school events and experiences and our assembly themes.