English
Writing
We have an English team of specialists to ensure that all strands of English have an equal weighting and are planned for and monitored by experts in their field; with the child's being at the heart of our curriculum. We have a cohesive approach where decisions are made together and links are made across all strands because we believe this will raise attainment and standards. Our English curriculum consists of reading, writing, oracy and vocabulary; however these are not taught independently of each other but explicitly linked throughout all teaching and learning.
It is our vision that every child, regardless of starting point, will learn to become competent and capable across all strands of English by being provided with an inspiring, engaging and robust curriculum, that equips all children with the essentials skills and building blocks they need to become proficient in English and throughout their school career and into their lives beyond.
At Dogsthorpe Academy we want our children to become confident and enthusiastic writers, able to write independently for a range of purposes. We also strive for our children to develop a deep understanding of how our language works, enabling them to make choices and have greater control over their writing
We believe that every child should be given a real purpose for writing therefore we try hard to link engaging writing opportunities with other subject areas through a range of practical experiences, drama techniques and visual texts.
Through engaging, cross curricular writing opportunities, we aim to develop not only each child's technical skills, but also a genuine love of writing.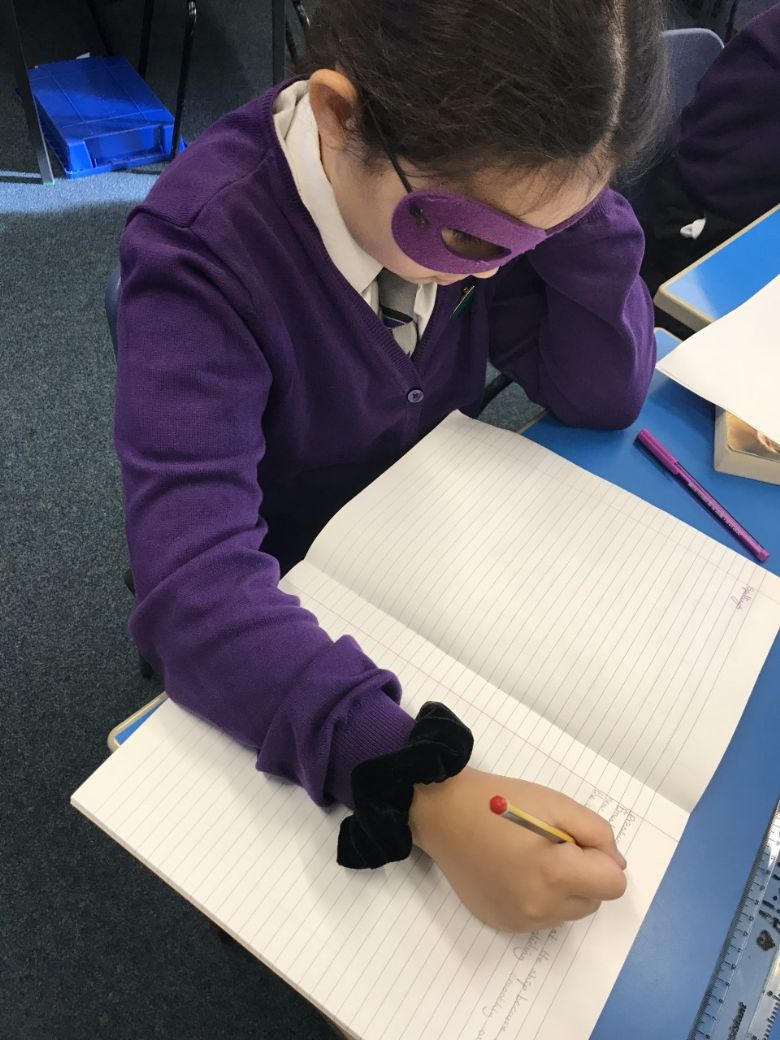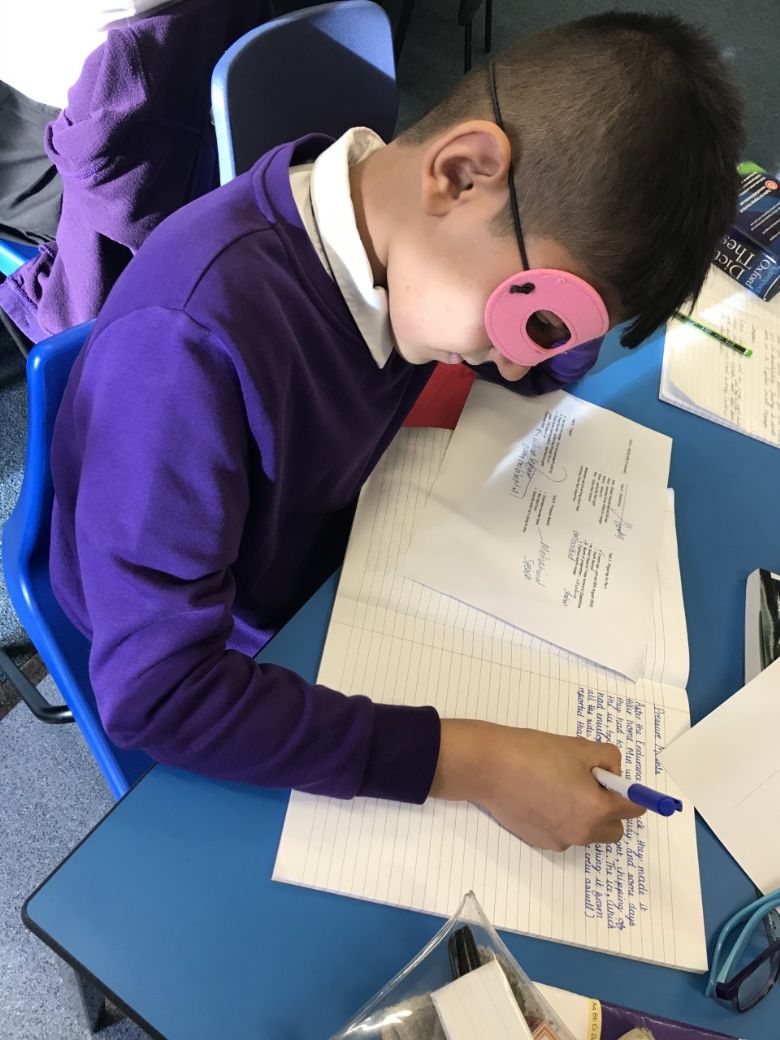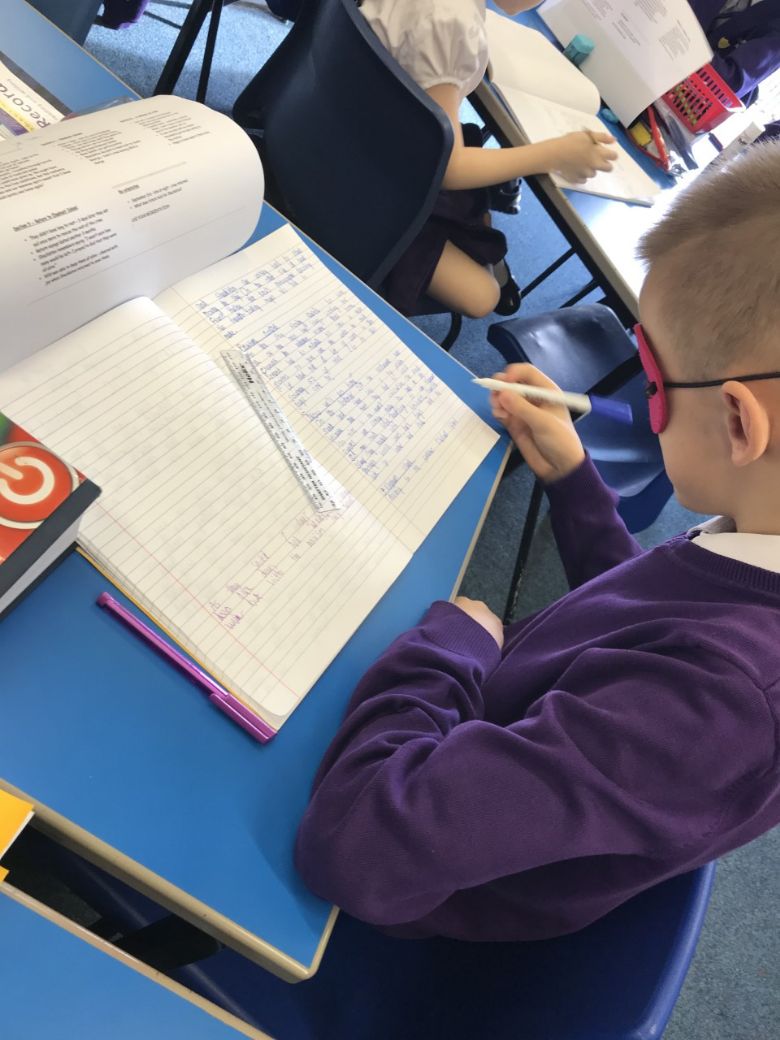 Reading
We aim to develop a lifelong love of reading, through providing children with a breath of opportunities to read within the school day and across the curriculum. In addition, we provide opportunities for them to take high-quality texts home from our well-resourced library. We intend that our children will be able to read fluently, quickly, accurately and with appropriate stress and intonation while also being able to comprehend throughout all subjects. Curriculum in our school will be enhanced using a wide range of fiction, poetry, non-fiction and reference books linked to topics. Different text types are carefully selected, across all year groups, so that children are systematically exposed to a variety of genres.  Phonics intervention takes place to support pupils who have not yet passed the Year 1 Phonics test.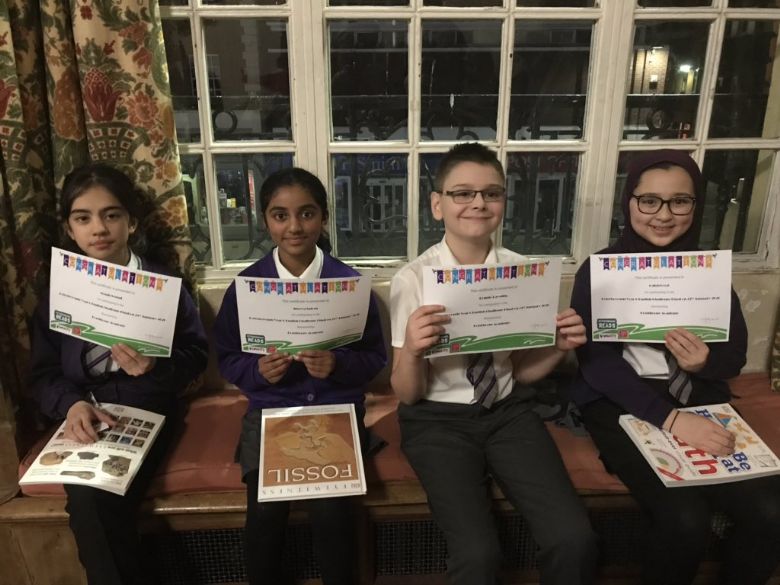 Oracy (Speaking & Listening)
We focus on supporting and developing speaking and listening skills across the whole school curriculum. Speaking and listening skills give us the basic skills we need to communicate with the world around us. The development of these skills doesn't just stop when we learn how to talk and respond to others as young children.
Vocabulary
At Dogsthorpe Academy we believe that children should be inspired by new vocabulary and have the opportunities to be exposed to new words on a daily basis. Words are fantastic and the foundation of everything we teach. It is important that children are exposed to a wide range of words across a range of topics. Lots of research show that vocabulary can be split into 3 tiers.
Tier 1 - Everyday words that we use in communication. These words seldom need any direct teaching and are learned through conversation. E.g happy, sad, hungry, scared, run, play etc

Tier 2 - Words found in many content areas. They are high frequency words that need some amount of teaching across the curriculum. E.g hilarious, endure, arrange,
Tier 3 - Subject specific words that only appear in specific topics. E.g tundra, composition, algebraic