English as an additional language
We are proud to welcome families from a wealth of different cultures and backgrounds and we value the diversity of our school community. We have pupils from all around the world and currently have 27 languages spoken in our school. Therefore supporting our EAL pupils is included across all our learning.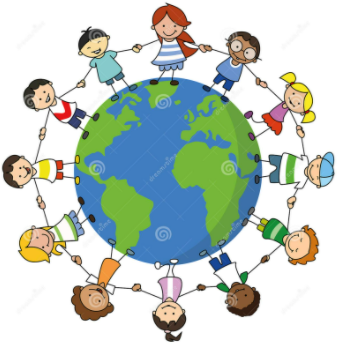 UsSupporting our EAL Learners
We provide support for our EAL pupils at a level they can access, this includes using visuals resources, practical equipment and additional adult support to boost vocabulary and communication as required. Some classrooms may have translated vocabulary displayed around the room, where appropriate for the learners in the class. Our library has a range of bilingual books in a variety of languages, which are accessible for all across school to support language development.
EAL Buddies
Whenever we have a newly arrived pupil they are buddied up with a classmate in order that they settle into school life and feel welcomed in Dogsthorpe Academy. Our pupils love to welcome others and take their role very seriously. We also run a Reading Buddy group, where older pupils read weekly with a younger pupil who speaks the same language. They can then discuss the book in their first language to develop understanding.
At Home
We recognise bilingualism as a strength and celebrate the rich diversity that different cultures bring to our community. Therefore whilst we encourage the practising and developing of English, we emphasise that using your first language should still continue alongside.
Useful Links for Parents
https://www.bell-foundation.org.uk/eal-programme/guidance/parental-involvement/
http://learnenglishkids.britishcouncil.org/parents
Useful Links for Pupils
https://www.ictgames.com/mobilePage/literacy.html
http://learnenglishkids.britishcouncil.org/
https://www.gamestolearnenglish.com/
Parents are reminded that children should be supervised when accessing the internet, in order to ensure they are safe when online.