Make My Voice Heard
Year 6 have started this unit by expressing their personality, transforming their names or initials into graffiti tags. They have used block lettering, serifs, contrasting colours and shadow.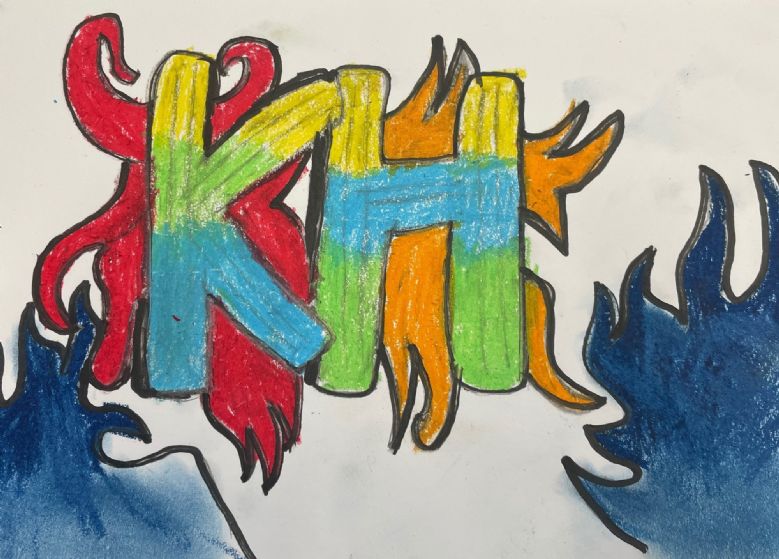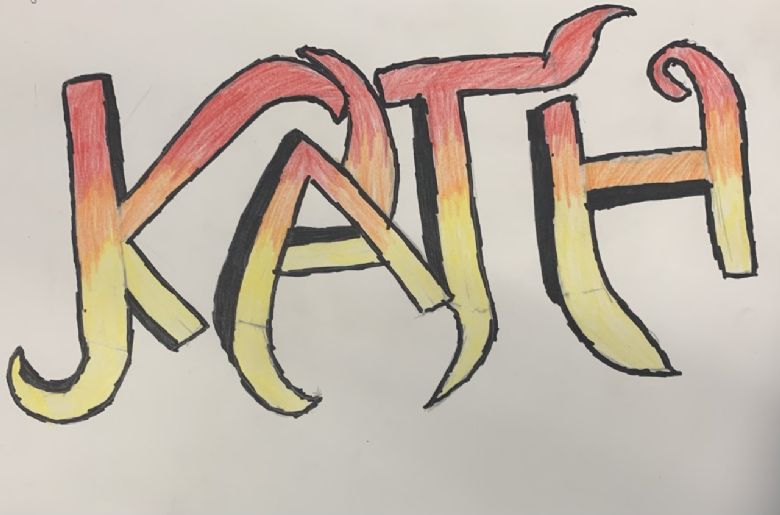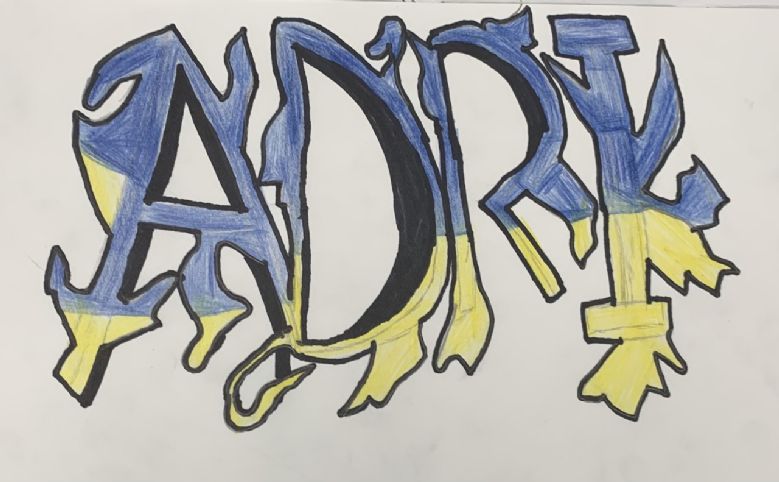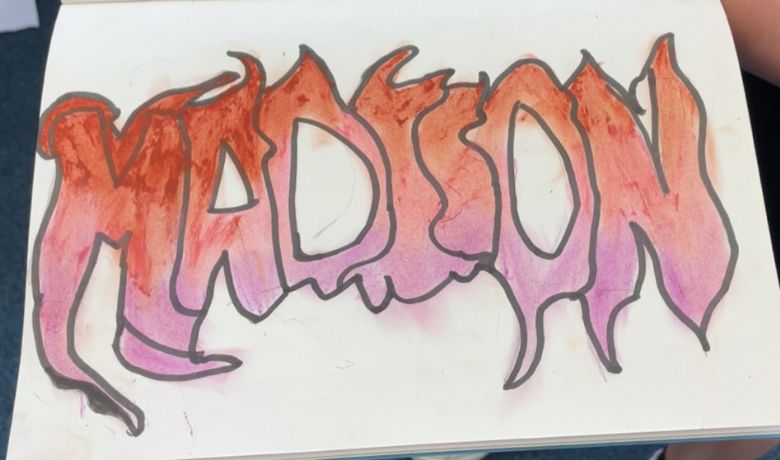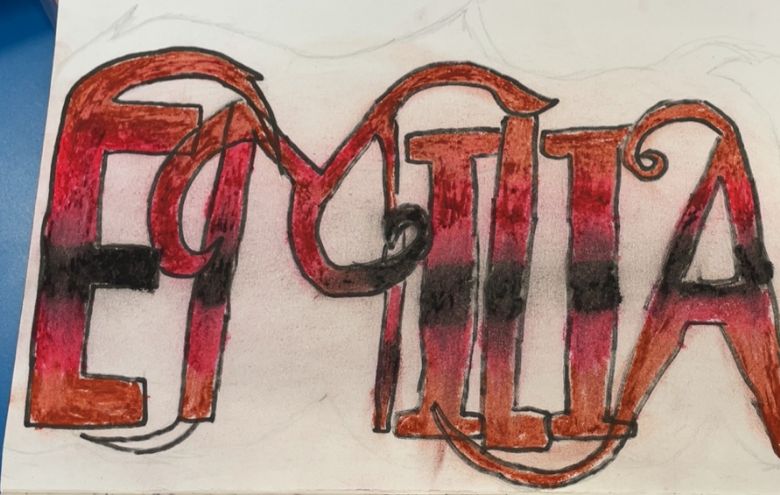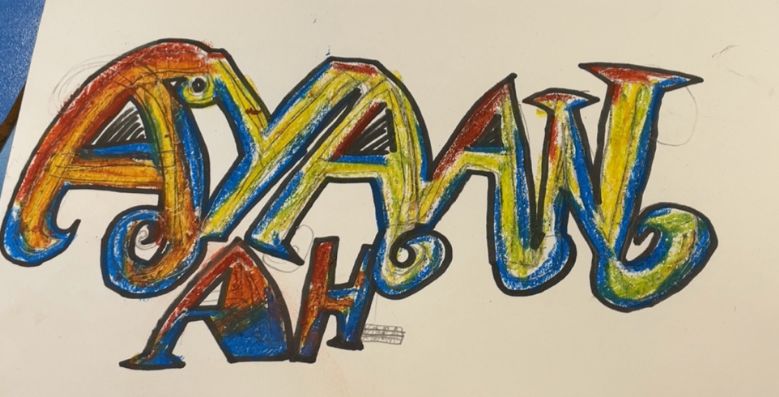 After viewing the emotive works of Käthe Kollwitz, a German artist who worked with painting, printmaking and sculpture, the children draw their own portraits using a series of lines and experiment with 'halo' and 'chiaroscuro' techniques.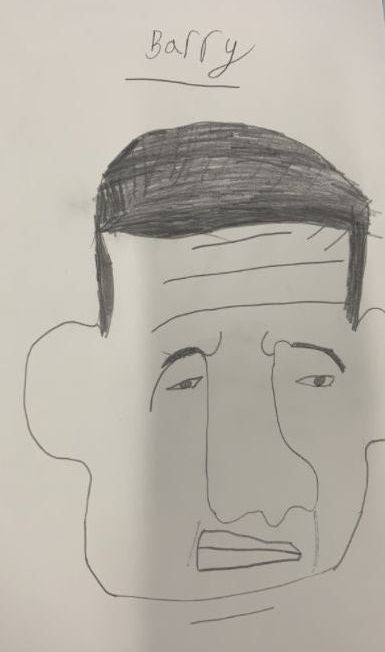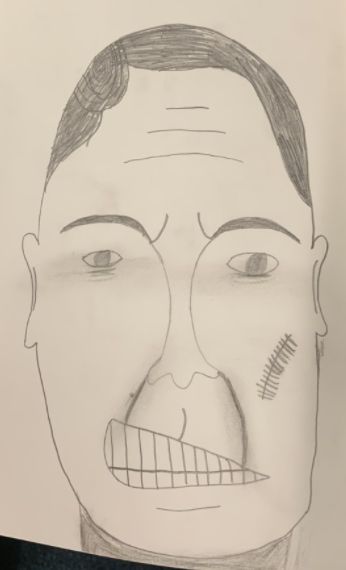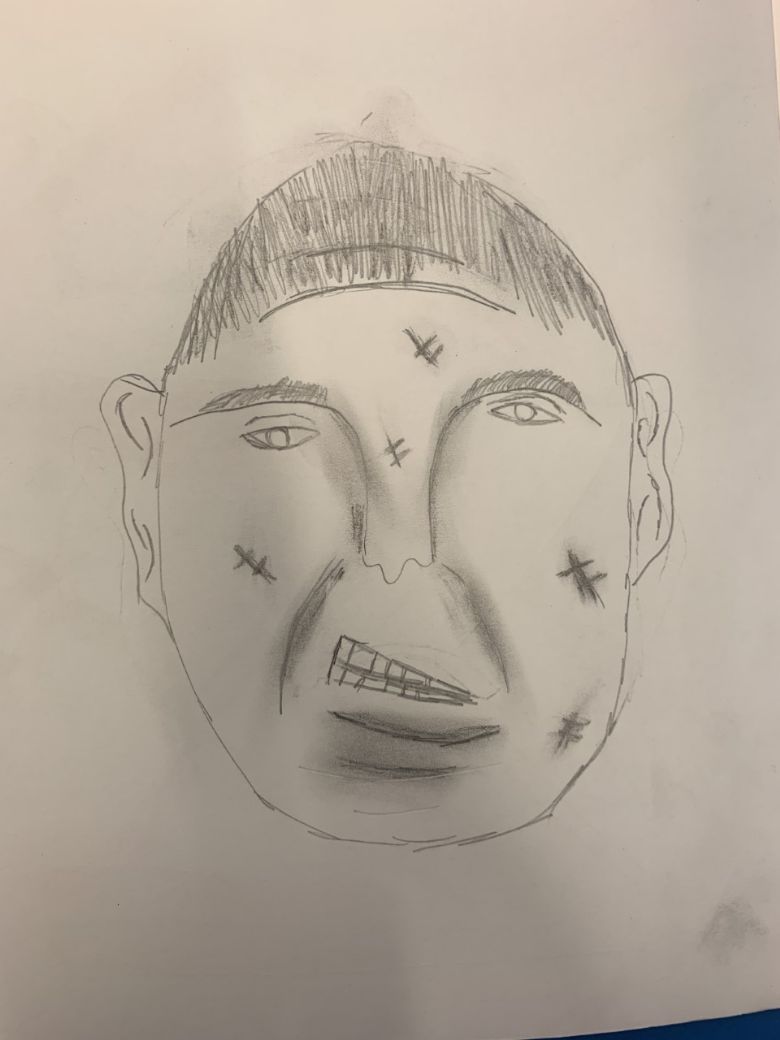 Having learned about the symbolism used in Picasso's 'Guernic', children have planed their own composition based upon this famous piece, using symbols reflective of slavery and plotting contrasting areas of black and white.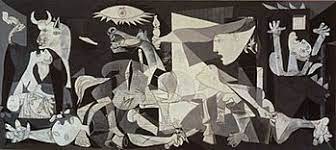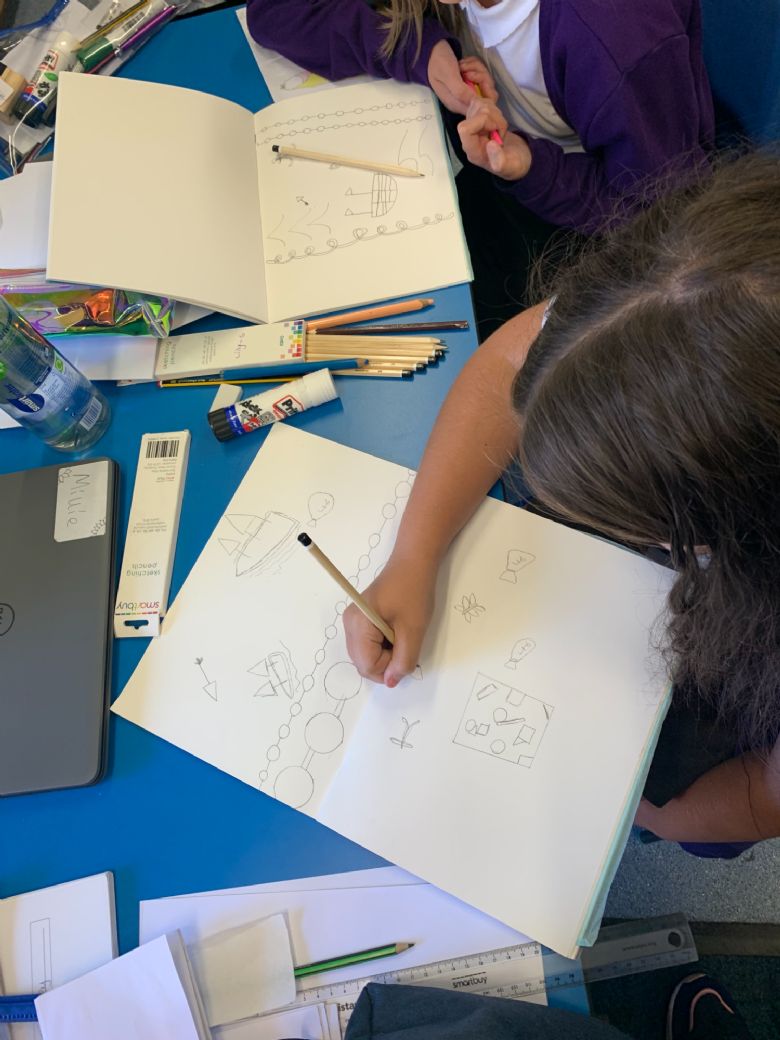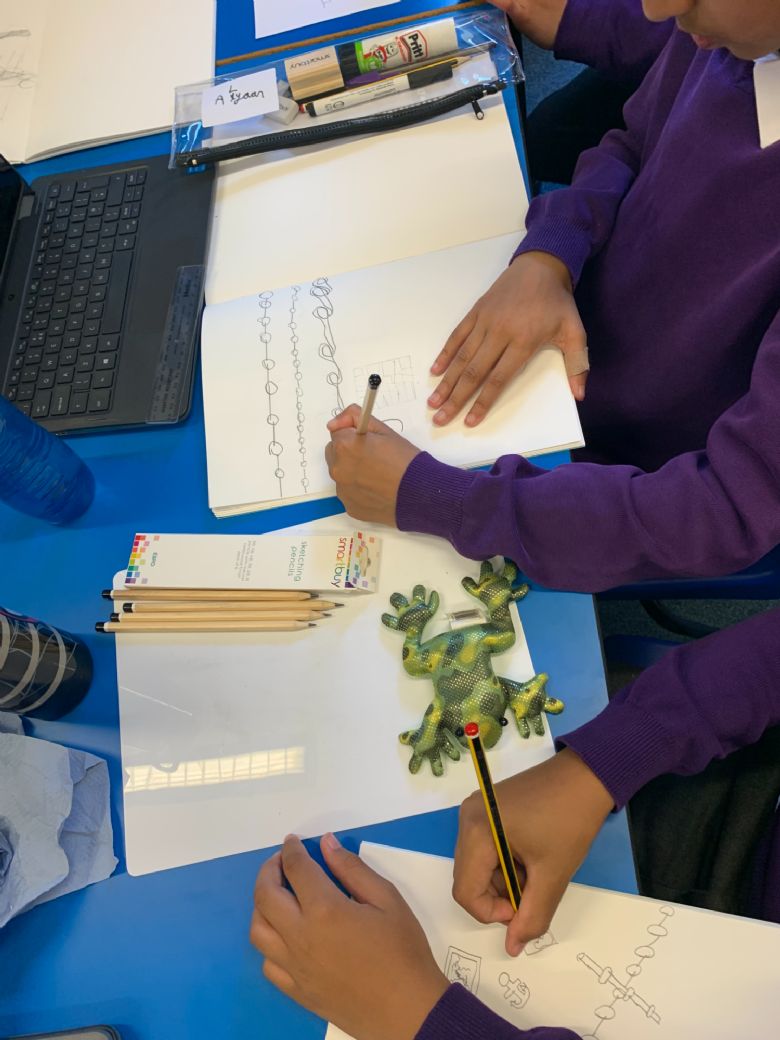 Continuing with their 'Guernica' inspired compositions, children have applied paint in tones of black, white and grey, standing back from their work at regular intervals to ensure that they maintain
balance in their piece.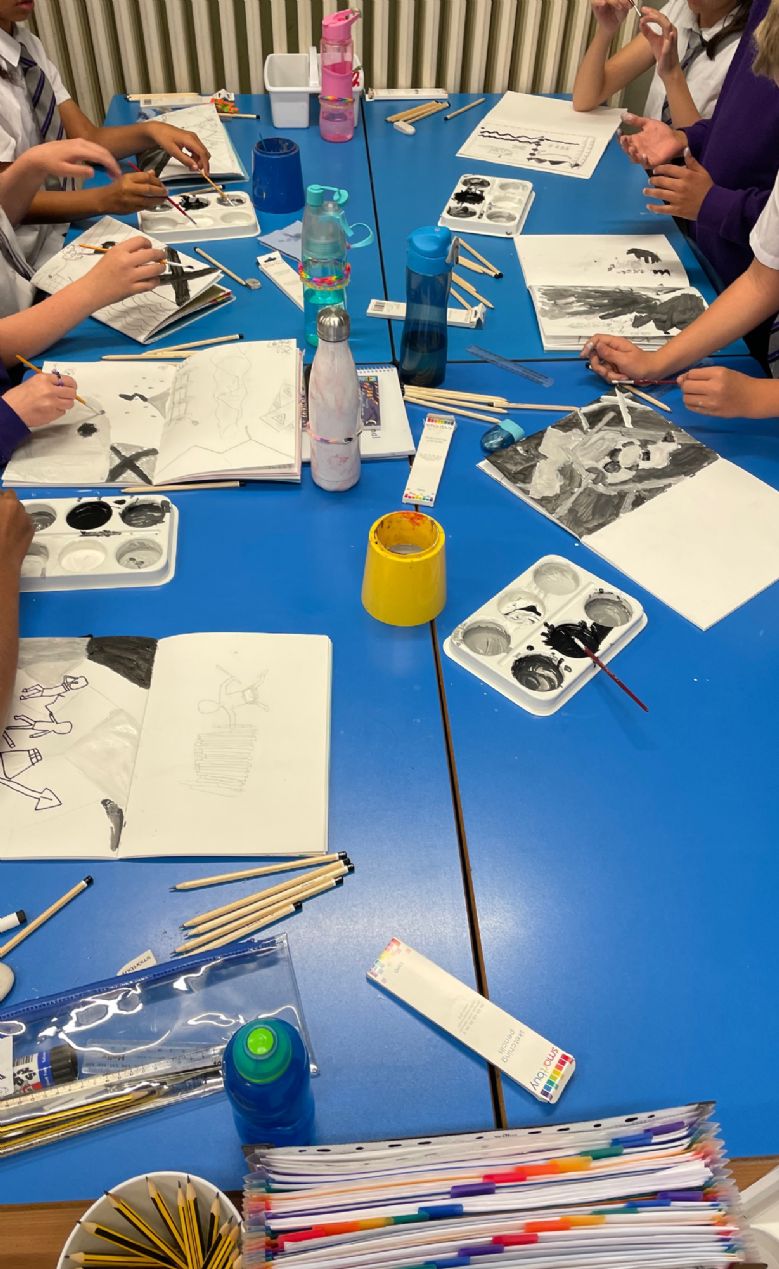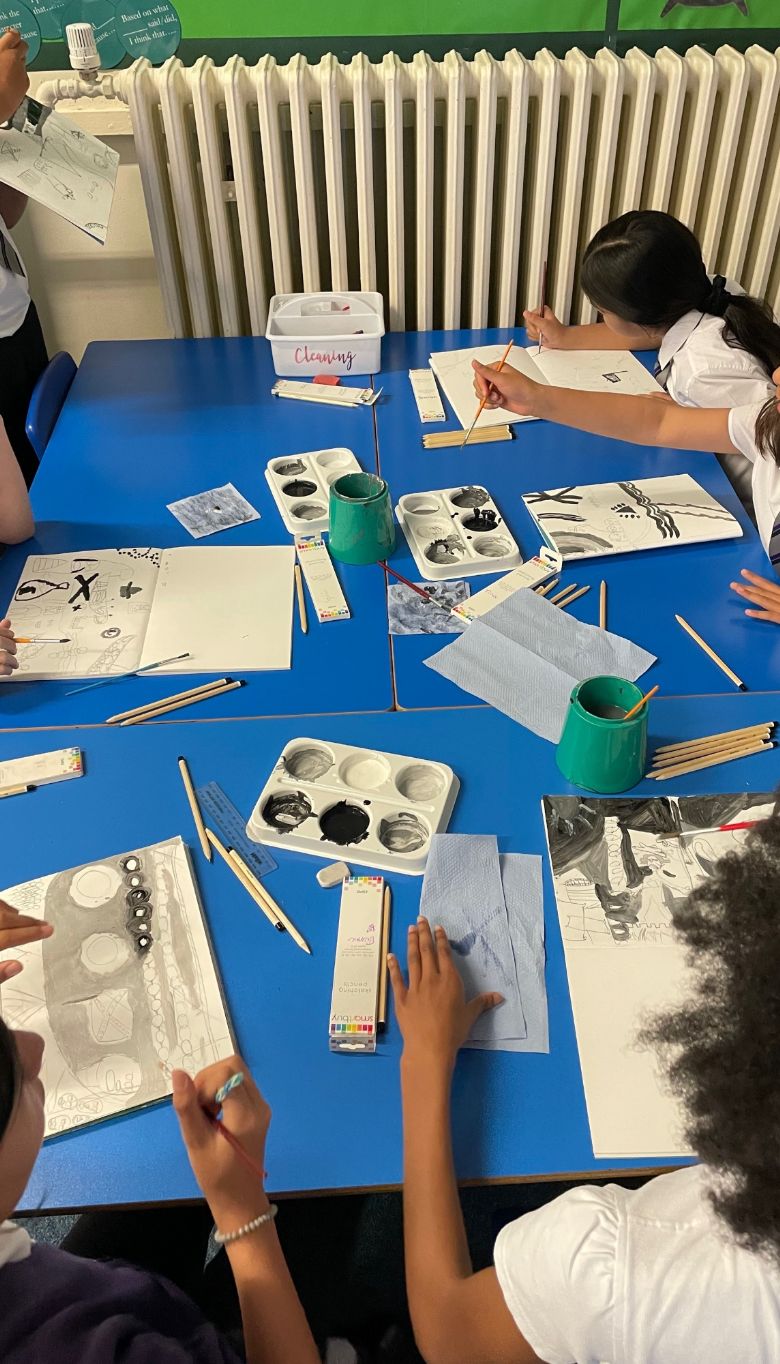 In the final lesson of the unit, the children will turn their Käthe Kollwitz inspired drawings into sculptures fit for the Fourth Plinth in Trafalgar Square, being aware of the messages their sculpture portrays through its expression.