Online safety
Our e-safety policy statement below sets out we safeguard children from any potentially harmful online activities.
Below you will also find guides to different aspects of online safety which we hope you will find useful. These will be regularly updated to keep up to date with current issues.
Please contact a member of our safeguarding team if you would like to report any concerns.
Latest guide- Roblox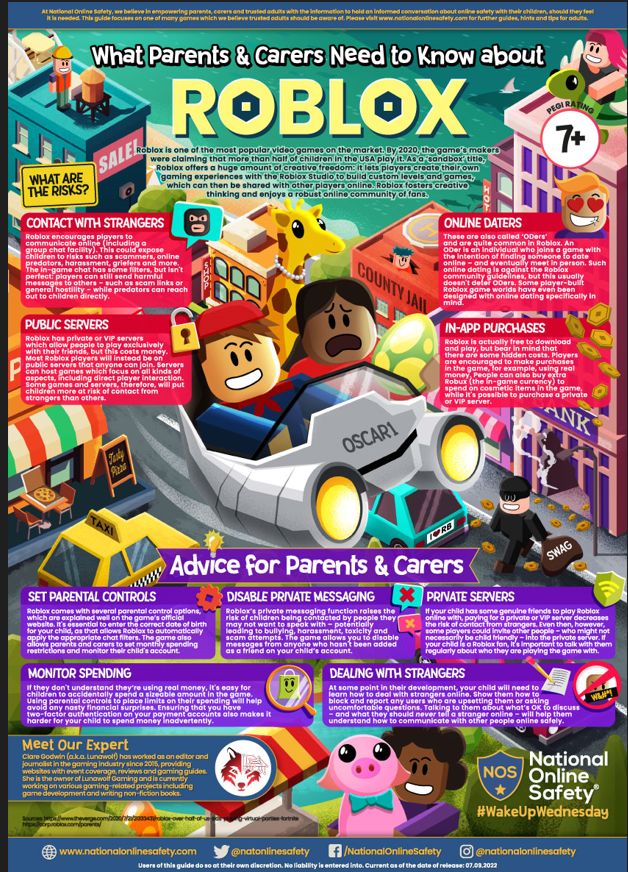 Online Safety
Childnet have produced an Family online agreement that you may wish to use at home to make screen time healthier and safer for your children. It is available in the links below: