Our Curriculum
Dogsthorpe Academy: Our curriculum vision 
The development of knowledge, skills and vocabulary are interwoven in our curriculum and embedded over time so that useful connections between areas of learning can be made. The curriculum is planned to engage and interest our learners, providing memorable experiences which helps learning to 'stick'. Our curriculum encourages curiosity and desire to pursue questions and further interest in the world around them.  
Learning is transferred and consolidated; making links with real life experiences and other areas of the curriculum. The curriculum is organised to ensure progression through from the time children join in Year 3 until they leave at the end of Key Stage 2. We work with our link schools to plan the transition and progression of the curriculum. 
Dogsthorpe Academy serves a diverse community and our curriculum reflects this. We value the diverse ethnic backgrounds of all pupils and families and undertake a variety of events and lessons to celebrate these. The approach teaches tolerance and respect for the differences in our community and the wider world including all cultures, faiths and lifestyles. 
 Pupils develop their awareness and understanding of the world. We prepare our children for life in modern Britain and provide them with the knowledge and personal skills to understand the issues around them and to keep themselves safe.  This supports a climate within which pupils feel safe and secure. 
As we would like to ensure our curriculum meets the needs of the greater Dogsthorpe Academy community, we ensured consultation with both pupils and parents and are constantly reviewing this with these views in mind.
Our pupils say that they would like a curriculum that:
Holds specialist curriculum days
Offers a memorable experience at their start of their units
Allows them to express their opinions
Offers opportunities to learn outdoors
The curriculum prepares children to become independent, healthy, well-rounded members of society

GAT Primary Curriculum
Central to the curricula in our academies are the fundamental principles that a curriculum should be:
of quality

contextualised to reflect the community of the academy

developing core transferable knowledge and skills

securing progress in the core areas of reading, writing and mathematics

broad and balanced

meeting the expectations set out in the National Curriculum (2014)

exciting and engaging
We made the decision as a Trust not to centralise our approach to a curriculum or the schemes of work that are used to deliver that curriculum across our Primary academies.
As we work across a diverse number of regions our academies have the autonomy to craft and shape a curriculum that meets the requirements of the National Curriculum 2014 and the context of the community it serves. We ensure that it is fit for purpose through our quality assurance processes and annual academy performance review.
We encourage our academies, their leaders and teachers to be innovative and forward thinking in their approach to planning a purposeful curriculum. In order to achieve this we expect our academies to continually review the effectiveness of their curriculum.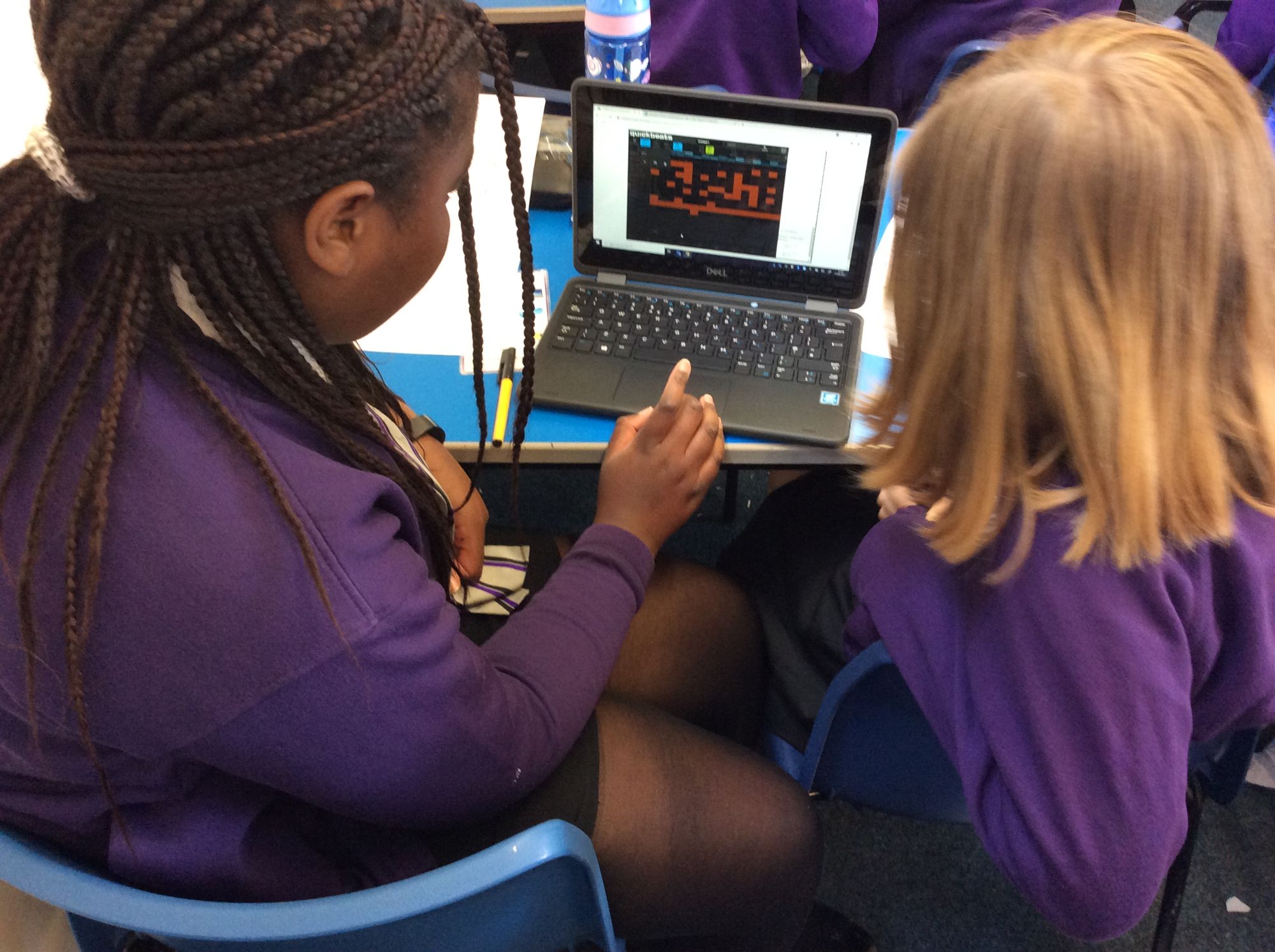 Our Reconnection curriculum statement
In response to COVID, we have reflected on our curriculum offer for our children.
We have consulted with our children, parents, and staff and have reviewed our shared vision. We are aware of the impact of covid on our children their personal, social, health and emotional skills, their learning and achievements. We have therefore created a new vision:
'Our vision is to inspire a love of learning and for everyone to achieve'
Alongside this stakeholders have considered 'our values'
The Academy Council representatives from each class agreed our final three key shared values which we are most important to us and fundamental in everything that we do:
Respect

Honesty

Resilience
Our curriculum intent promotes a love of learning and achievement of success for all children. We encourage resilience to resolve problems and through a collaborative approach we value respect and honesty.
There should be an enquiry-based approach which takes children on a journey of memorable learning through rich and purposeful experiences, culminating in outcomes which have a positive impact on children's futures and the wider community.
All curricula should foster an ambition for our children and staff to deepen their curiosity about, understanding of, and respect for, the world around them, whilst being supportive of their health and wellbeing, for many will have had, and continue to have, various experiences during the pandemic.
During a wider return to school, our curriculum will need to reconnect our children to school, adults and peers as they need to establish routines, rebuild their confidence, resilience and socialisation. Fluency in the basic skills of English, mathematics, and oracy, with reading at the heart to unlock the curriculum, will enable them access to the full curriculum.
The curriculum should be carefully designed through enquiry, taking children from what they already know to newly acquired knowledge and skills.
This should ensure coverage, progression and retention of transferrable knowledge and skills. It aims to provide accessible, engaging and aspirational environments where learners thrive and build the social and 'cultural capital' they need to make aspirational choices about their own future, overcoming any barriers.
In order to achieve this their curriculum intent is underpinned by the following principles:
 Contextualised to reflect the community of the academy 
Our curriculum should be relevant and reflect the needs of the children growing up in their diverse multi-ethnic communities.
Children should be given the knowledge , attitude and skills to respect others and to celebrate diversity.
Children should be knowledgeable about and be able to respond to current issues affecting local, national and global communities.
Developing core transferable knowledge and skills 
Knowledge and skills should be relevant to previous learning and links should be made to real life experiences and other subjects. Cultural capital should be planned to give children the knowledge and vocabulary about their world which they may not have experienced during lockdowns and family lives.
Securing progress in the core areas of reading, writing and mathematics 
Excellence in the teaching and learning of core subjects of reading, writing and maths for all pupils to make rapid progress , catch up any lost learning by addressing gaps and for children to achieve their best. To be aware of the particular needs of groups of children who may be more affected by the lockdown such as children from disadvantaged families and children with SEND
To provide engaging experiences that motivate children to become interested in their learning through high quality resources, well chosen topics, visits, visitors, use of the outdoors and practical activities.
Developing personal skills to lead healthy lives
To empower children to develop personal skills including perseverance, confidence and independence.
Children to develop the knowledge skills and awareness to keep themselves and others healthy, both physically and mentally.
Children to develop personal skills to socialise and work effectively with others.
To provide opportunities for daily exercise to include outdoor activities, daily mile, two PE lessons each week and a top up swimming programme for Y6l
We will provide all children with the support, knowledge and skills they need to learn by making every lesson count. We aim to foster a love of learning to reconnect with school and be ready to thrive in the next stage of their education
We ensure the intent of the curriculum considers the needs of our disadvantaged pupils. Our children with special educational needs and disabilities are also provided with a rich and relevant curriculum which, where possible, matches that of their peers.
The curriculum will be planned to value the learning which took place remotely learning and move on whilst addressing any gaps where learning was less successful.
Adjustments to our provision post – lockdown focuses on:
PSHE
A revised PSHE curriculum launched in January 2021 with staff training with whole school themes to explore a range of knowledge and skills

Launch of a new RSE policy and curriculum with training provided in June 2021 prior to the delivery of the first units.
Daily physical activity for all pupils, outdoors where possible
Pastoral
Increase in the number of Early Help assessments

Increase in pastoral support through appointment of a new Forest |School practitioner who works with individuals, groups and whole classes and supports teachers to develop the use of the outside grounds.

Close monitoring of pupils to ensure pastoral support for individuals was provided, as required.
New Mental Health Support Team Initiative with increased capacity for referrals

Increased contact and communication with parents through Dojo and Facebook
Curriculum
Adapting the curriculum content to address gaps as a result of lockdowns and identified red 'weak' areas that need re-teaching

Teachers to use their knowledge of pupil engagement during the lockdown period to inform their future plans – these have been adapted to reflect the learning that was missed, not covered by all pupils and what can be linked with other areas of learning.
Informative assessment to identify class, group and individual gaps and pupils who need targeted intervention.

Adapted Medium-Term Planning to ensure all planned curriculum content was covered.  The untaught elements were reviewed whether still a priority and planned into Summer Term plans with areas to be addressed.

The 'Ready to Progress' NCETM Maths documents used during summer 2 to reduce the maths curriculum and focus on key priorities.

Plans are built on learning steps, based on the needs of pupils and adapt these, as required, for individuals. Interventions are provided to pupils who need additional support, whatever their ability level.
Academy leaders recognised that Maths, speaking and listening and writing would be a priority area.
SEND
Provision maps are reviewed for pupils with SEND ensuring these reflect their current needs based on assessments, successes and difficulties during remote learning.

Increased capacity for SENCO with an additional teacher being trained and pursuing National Award for SENCO

Increase capacity for Educational Psychologists to catch up delayed referrals and diagnoses
Recovery Programmes
A Catch Up Programme was implemented in Spring and Summer 2021 to maximise the impact of the additional funding provided by the DfE and working with the NTP tutor programme and Teach First Academic mentor programme.

2021 -2 In Autumn 2021 we started a recovery programme using the additional funding provided by the DFE, focussing on Maths intervention initially.