Our School Values
Our School Values
We have asked our stakeholders including children, parents and carers and staff about the things that are the most important to us at Dogsthorpe Academy. We agreed that our core values are Respect, Honesty and Resilience. These values permeate through all of our work.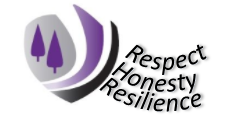 British values
The Government emphasises that schools are required to ensure that key 'British Values' are taught in all UK schools. The Government set out its definition of British values in the 2011 'Prevent' Strategy.
The five British Values are:
Democracy
The rule of law
Individual liberty
Mutual respect
Tolerance and understanding of different faiths and beliefs
At the Dogsthorpe Academy we share the same school values and develop these through our every day academy life. They are introduced through our PSHE sessions, our curriculum, our whole school events and experiences and our assembly themes. They are also recognised and celebrated in our weekly whole school assembly.