Parent zone
Welcome to the Parents Section of our website.
We hope that you will find all of the information that you need. Our aim is to keep you informed and up-to-date with what is going on at Dogsthorpe Academy.
Please click on the headings on the right to find more information about specific areas of school life.
Follow us on twitter @dogsthorpeacad and Facebook DogsthorpeAcad for further news and information
Who can collect your child from school? Permission to collect from school Form
You may wish Y56 children to walk home from school alone, without being collected. Please give your permission on the form Permission to walk home from school
Look out for our weekly newsletter which is published and emailed to parents every Monday. It is also available on the letters section of our website.
BAGELS ARE BACK!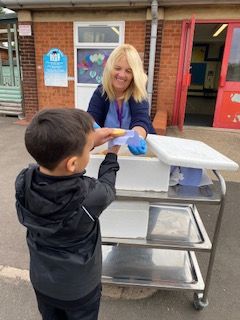 We are now serving bagels to every child who would like one every morning at the start of the school day.

The National School Breakfast Programme is committed to providing healthy, balanced and safe food. Allergen and dietary Information: Please see attachment below for updates.
Relationship and Sex Education policy
The Relationship policy has now been approved. Classes will be delivering the new curriculum from January 2021.