Prehistoric Art
Prehistoric Art – Autumn 2
In this unit the children will be learning about how and why art was created thousands of years ago, making homemade paints from natural materials and replicating painting techniques from the past.
Year 3 have started this unit by looking at cave art and have reflected upon the purpose of the drawings. They have then gone on to develop their sense of proportion in drawing by creating their own prehistoric drawing taking inspiration from the animals around them today. They have used a black fine liner to draw round the outline of their drawings.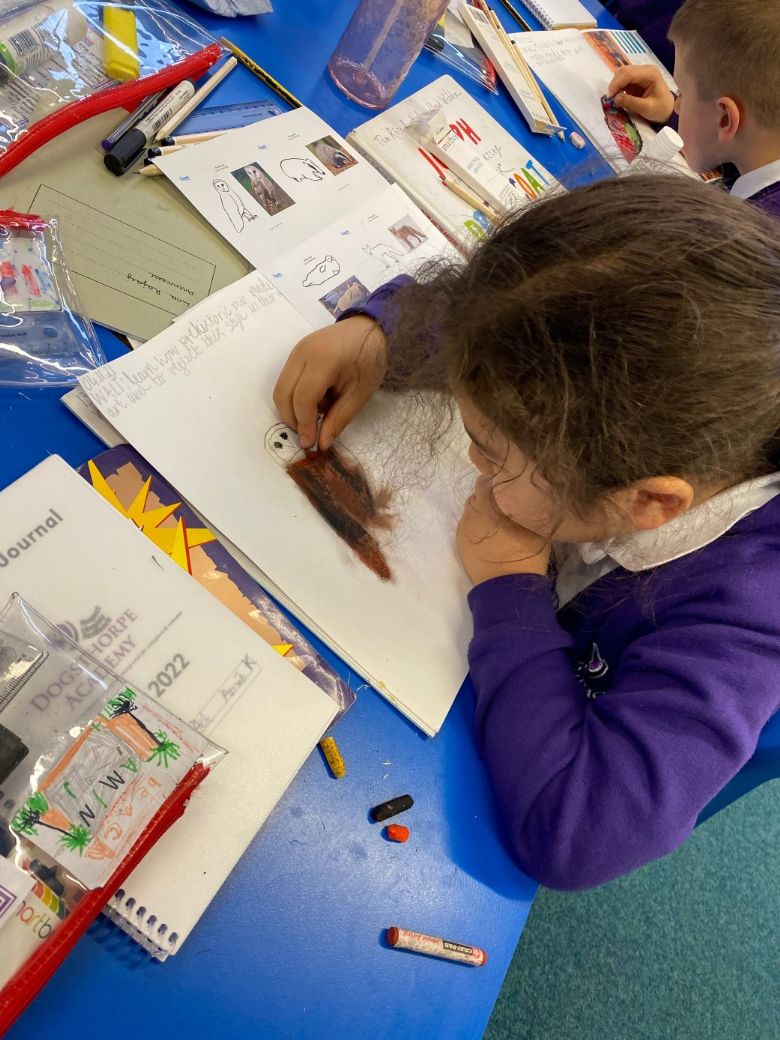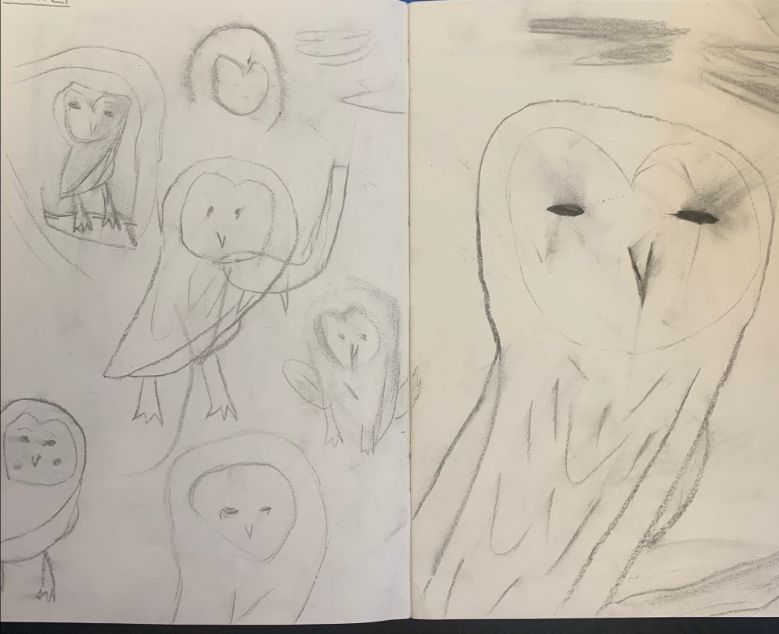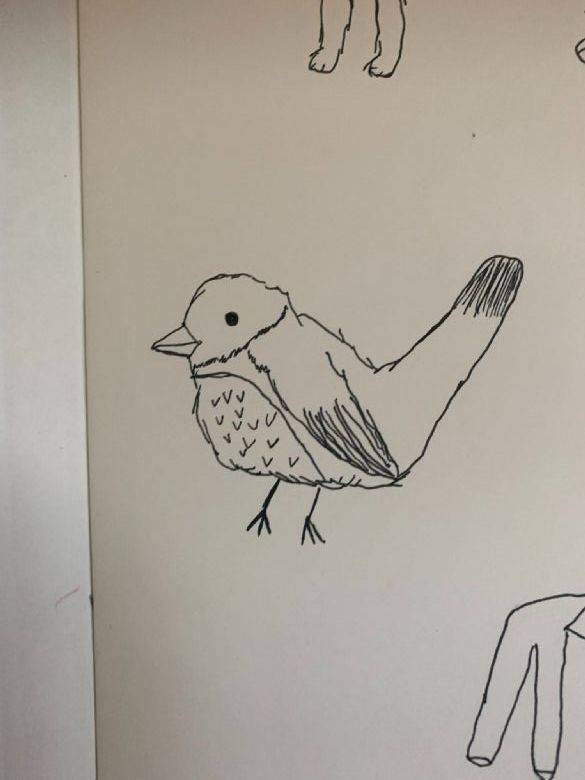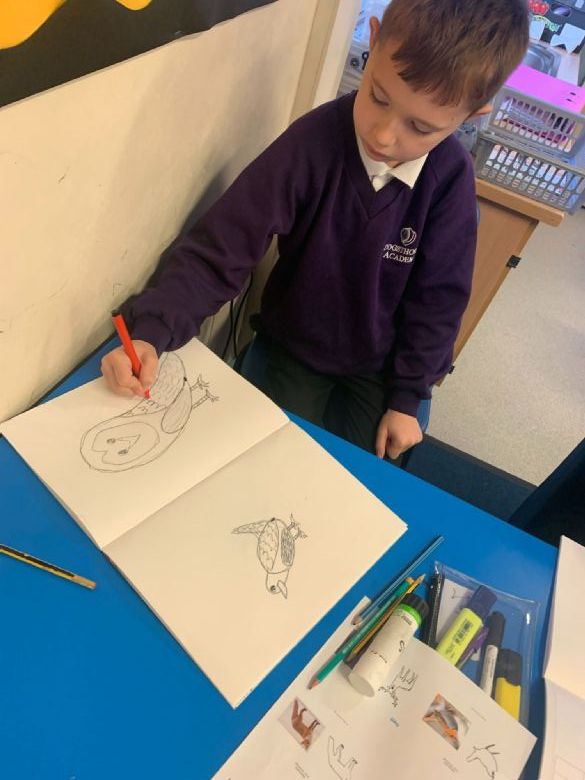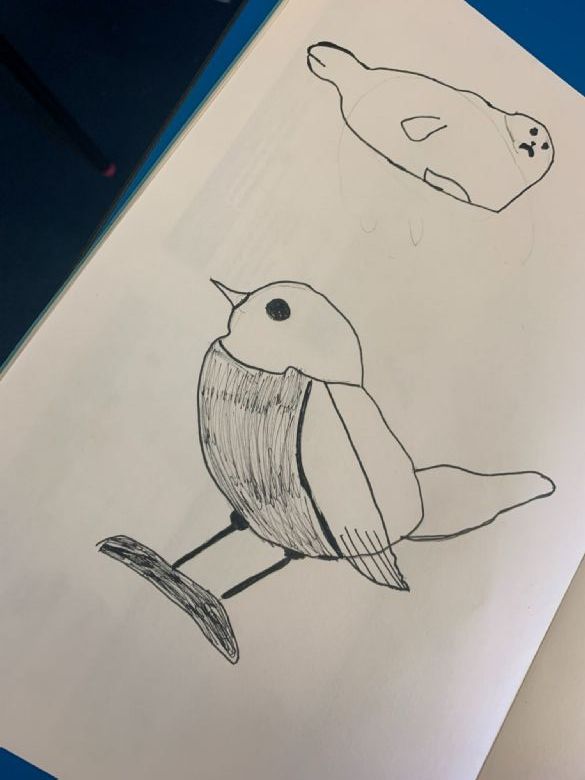 Leading on from this, the children have scale up their drawings from the previous lesson. This time they have used a different medium (charcoal) in their work.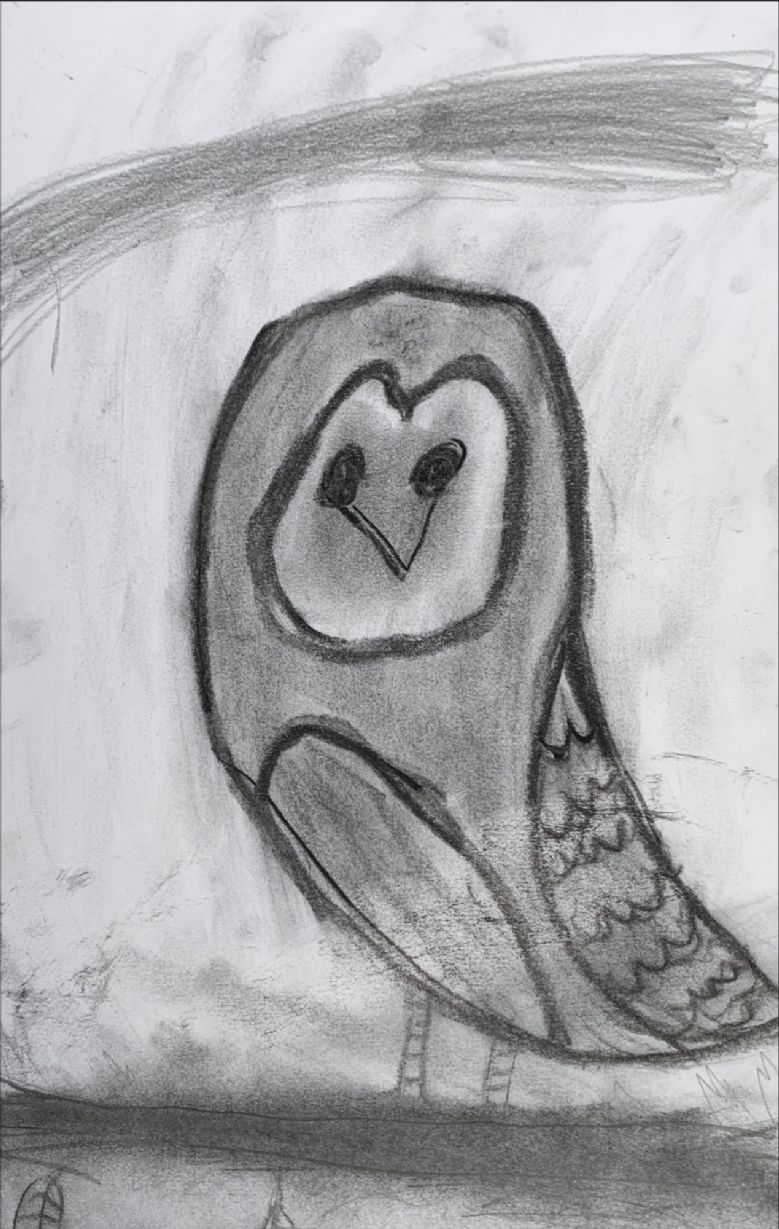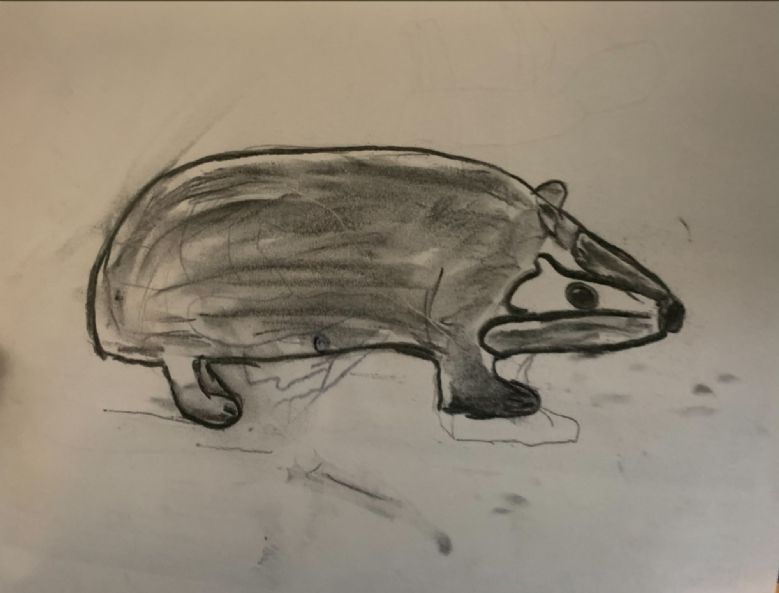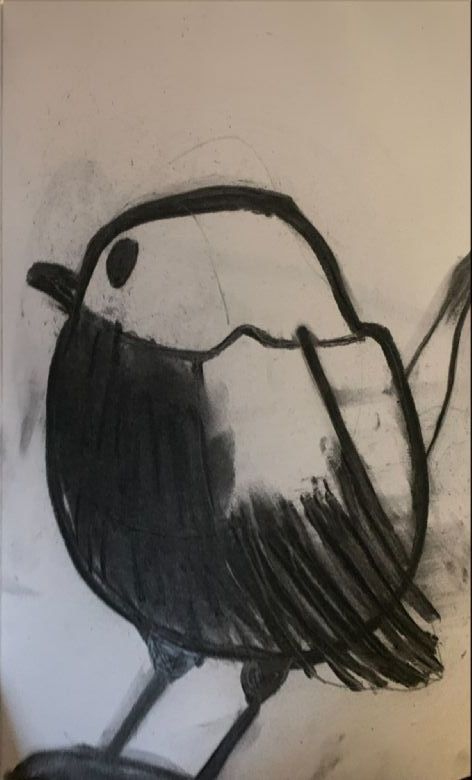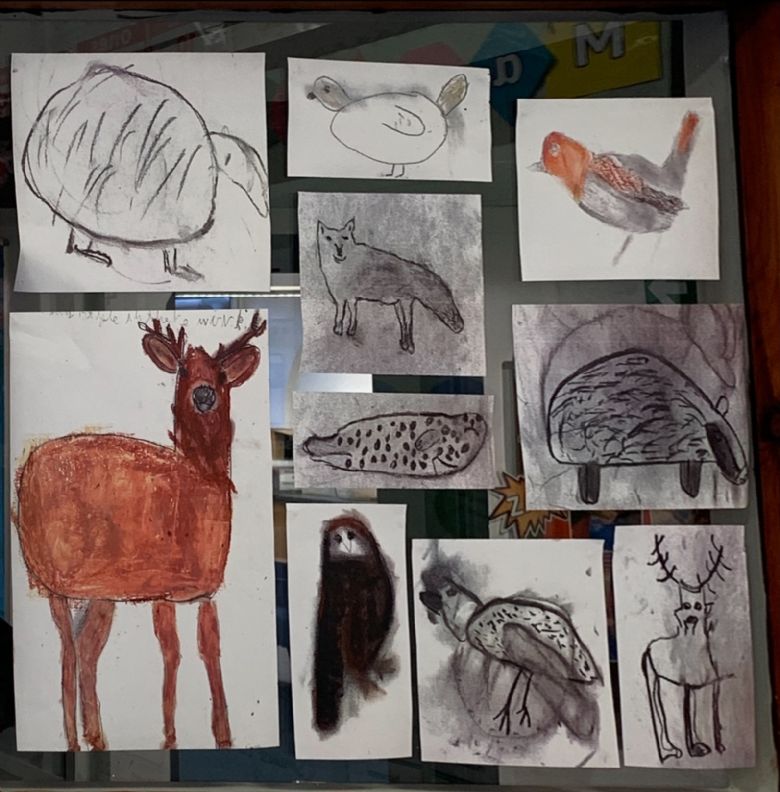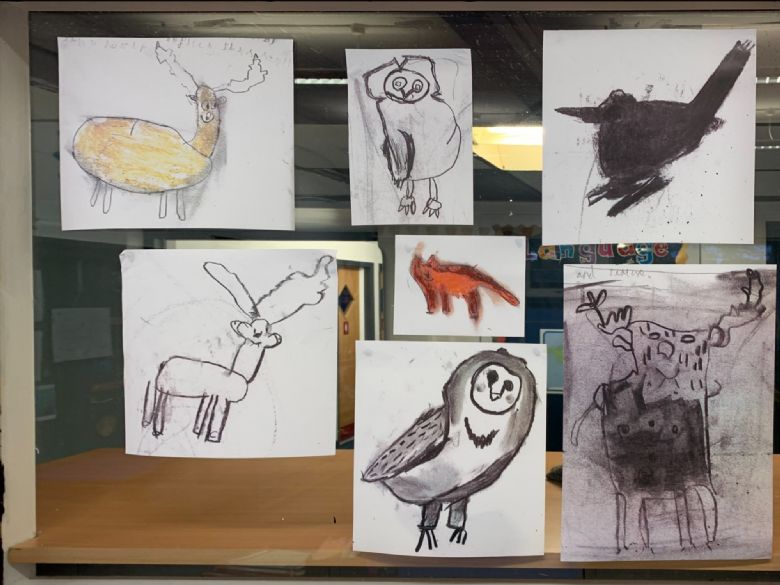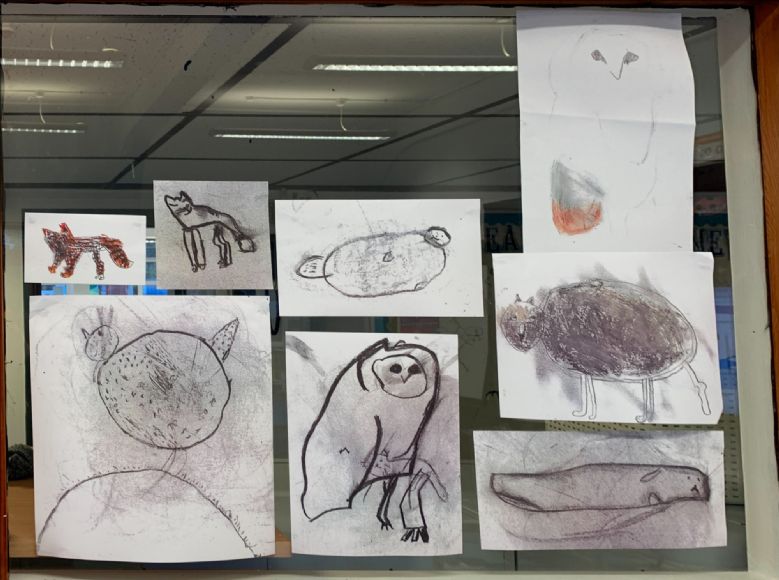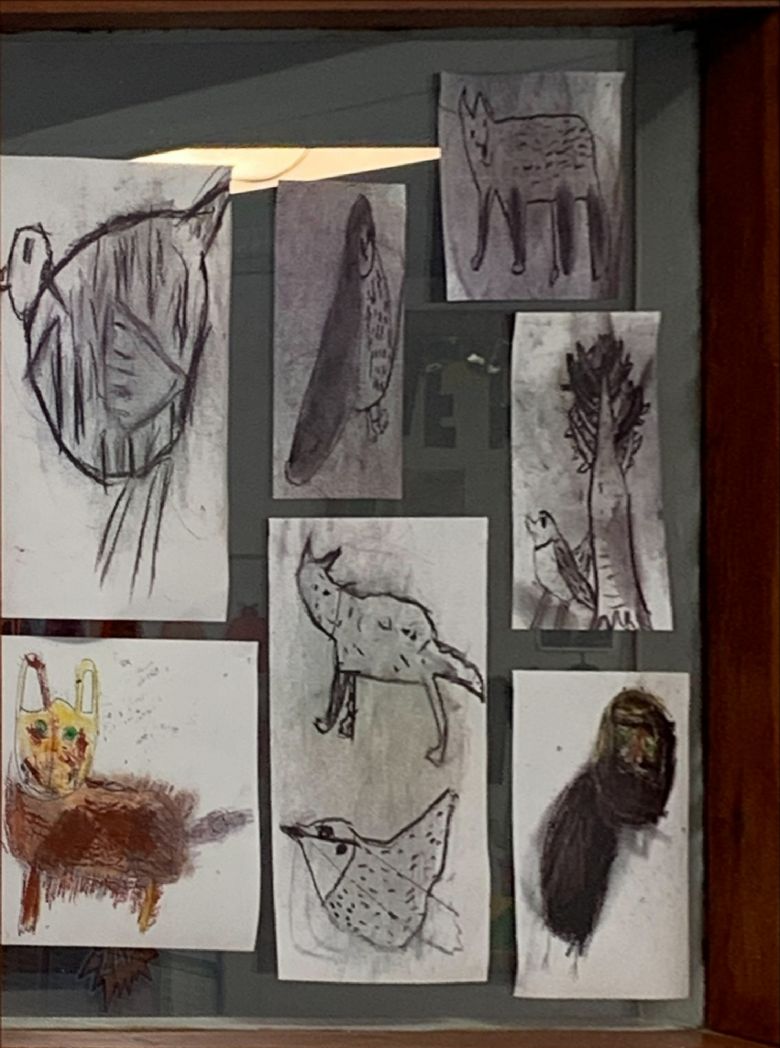 The children will learn about how prehistoric art was creating using natural materials, something that we aren't used to using today. After experimenting with the colours and effects that can be created using natural materials. Children have made their own paints using spices and objects found on a nature walk around the school grounds. We also had the opportunity to watch how Memma the Cavewoman made art work too.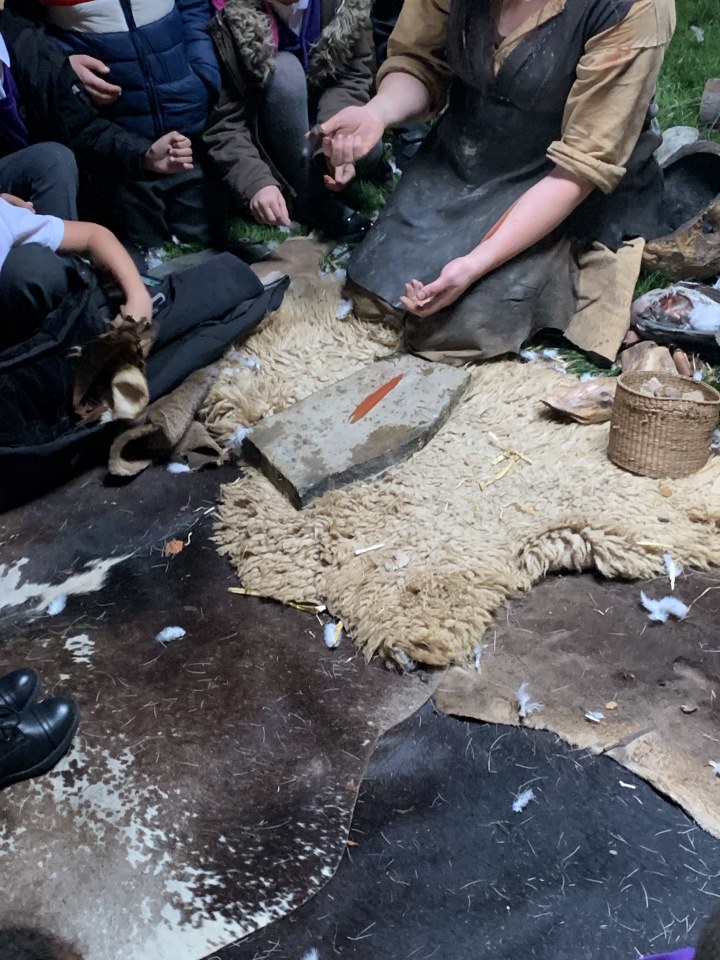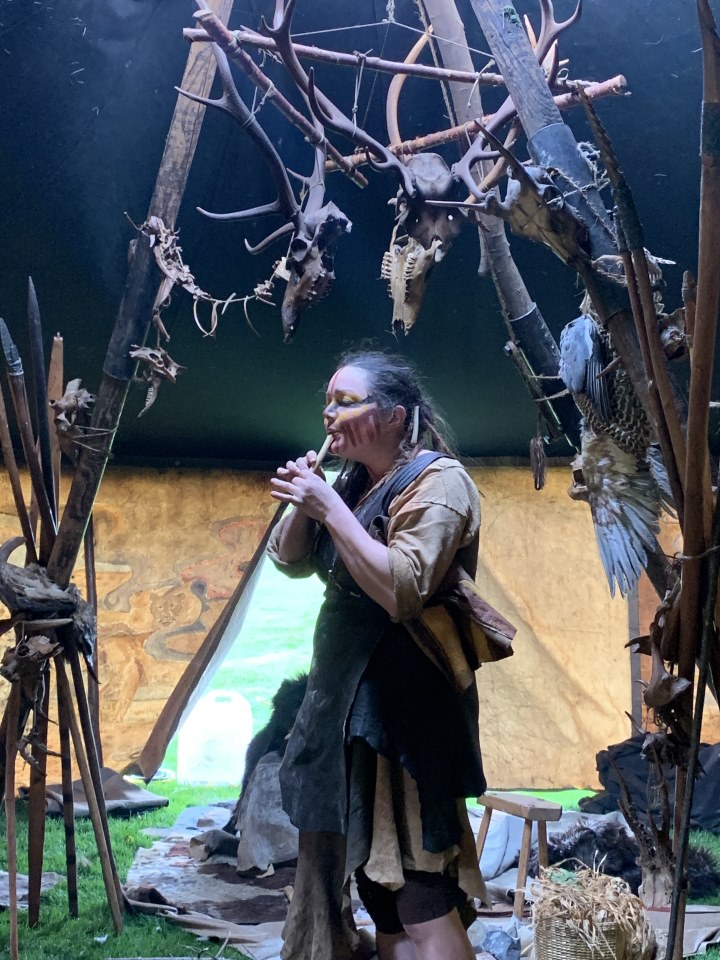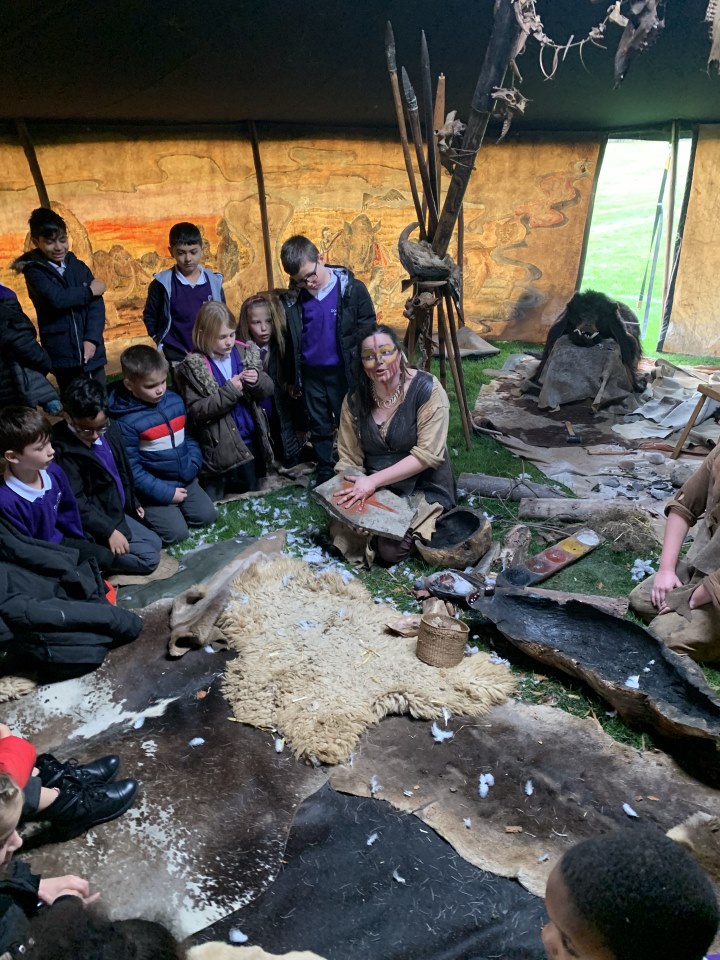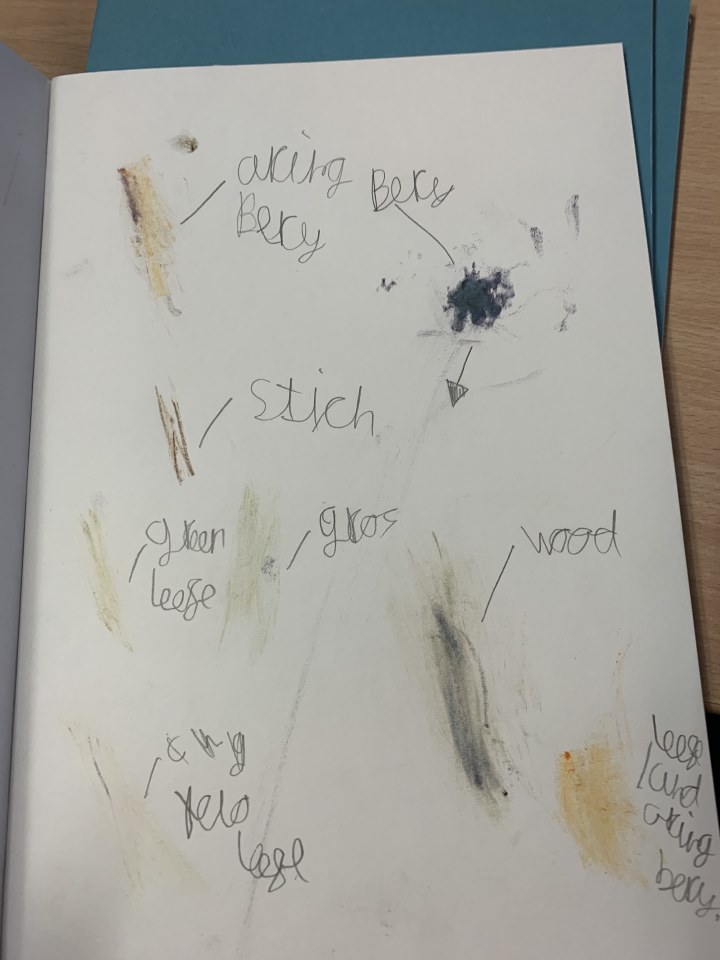 Using what they found on the nature walk, the children will use this to paint their own background for their animal picture that they drew earlier in the topic.